​

About

Sheri Chapman and

Prayer Paw Puppies

:

​

My name is Sheri, and I've loved animals all of my life. I considered becoming a vet when I was a teenager, but when I saw how a vet must be "mean" to help in some cases, I changed my mind.


Every animal I've owned, I've bred on some level. I'm extremely interested in color genetics and have delved into this in several species.
​

I love baby animals, so it's important to me to have babies to play with all the

time

; it's therapy from life for me. I've raised hamsters, guinea pigs, dogs, chickens, beef and dairy cattle, horses, and even corn snakes. In addition to raising equine, I broke my own horses (ones I raised) for several years. I've even tried my hand at guppies if they count! Haha! Dogs, of course, are my favorite! Currently, I only raise Pomeranians.


​

My grandma (now deceased), my mother, and I all had a kennel license about thirty years ago. We ended up selling out

, but each of us kept back our favorite pets. We have continued to breed in characteristics that we love into our pets. We admire unique colors, short snouts, thick coats, temperament that is laid back and genial, and dogs that stalk

our every move! LOL! We have the ultimate lap pets! Now we have "corrupted" nearly my whole family.


​As a profession, I retired from teaching (June 2020). I am a people person as well as an animal lover. I love to help others and be surrounded with the people and dogs (also known as "dog-hters") that I love!
I built my kennel in April (2013). I received my MO State license (9/13) so that I can raise Pomeranians on a larger scale. I also have my USDA license in the summer of 2014.
Another thing I enjoy is ​WRITING (

I finally got my dream come true!!!!! I am a published author!

) I have beta readers who help me with feedback and the most awesome editor, Eric Myers.
​I also love reading (I have a book or my phone apps including Audible in my hands all the time!)I love being outside. Recently, I got dive certified, and I can't wait to scuba! In the mean time, I'll go floating, fishing, hiking, walking, and just about anything outdoors.


I also want to say I love meeting new people with similar interests. I love ALL animals (but especially Pomeranians!!!)! I will be your friend and text/email/etc. for life if you'd like. If you want to talk about any animal, I'd love to chat. If you just have questions about your puppy, I'll do my best to answer them - and I extend this invitation to you forever.

​​<3
​
© created by Prayer Paw Puppies
Contact information:
​​
Prayer Paw Puppies:

Sheri Chapman
Spokane, MO 65754
Cell: (417) 207-0760
E-mail: prayerpawpuppies@yahoo.com

​​
Sidney and her dog,,
Pumpkin​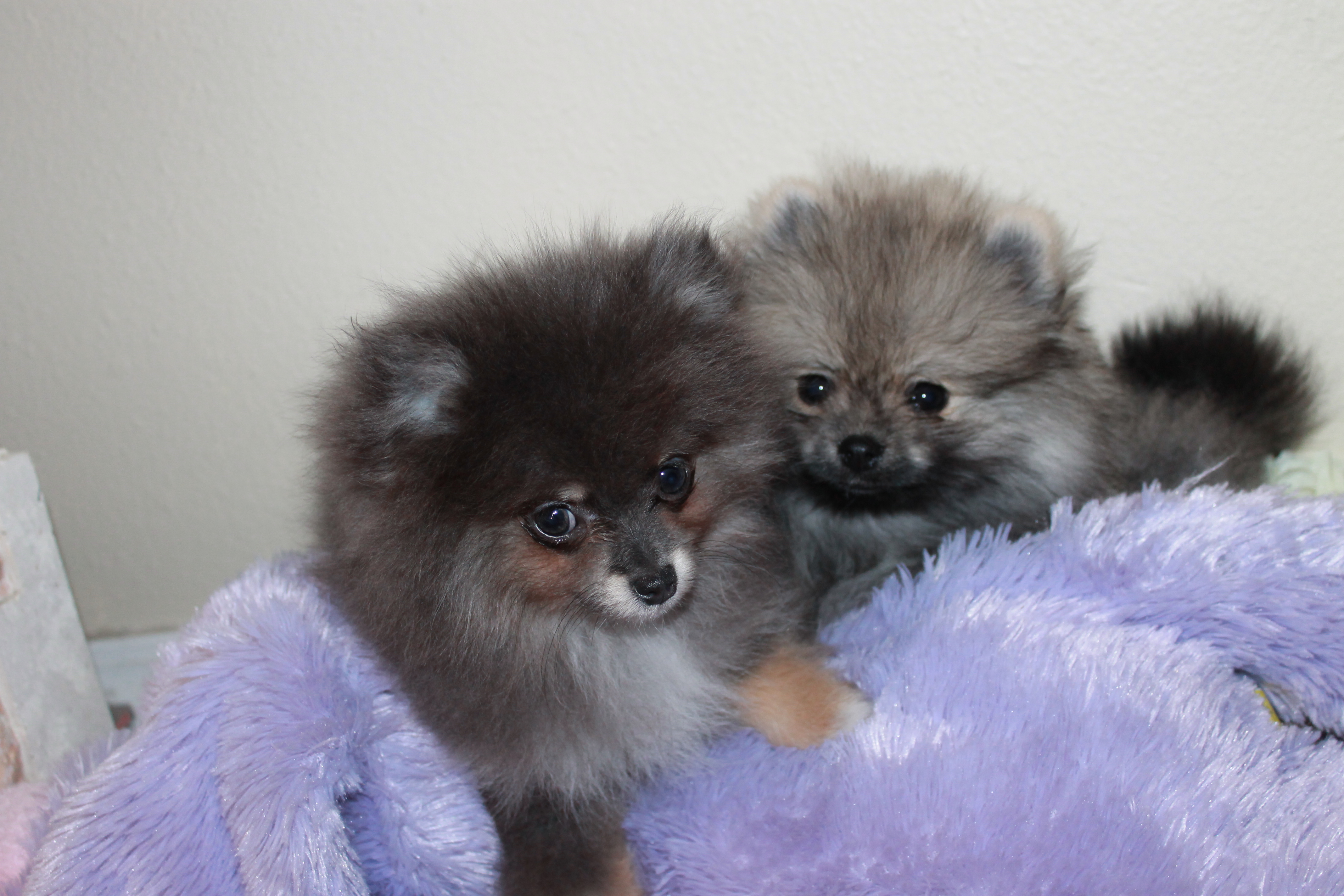 My beautiful AKC "show" boys,
Blue and Wolfie​
Another Dream Come True!!!!
​

I am a published author!!!!!

:)​
Angel, AKC Blue Merle


Foundation stock​
Historical Romance! I have a series being published by
​

Trient Press

. Please visit my website for my Passion series (visit my website link above!) ​​
​
Wild Passions if available as an e-book or paperback at this time! If you go to my website, the links are available on my "Books" page!


Sidney and Emily at Universal, Summer
2016
Emily, Sheri, and Sidney at Universal
BEST BIRTHDAY EVER!!!!!
Emily made me a "Harry
Potter" birthday.
​My youngest can be so
thoughtful!​
​​​

Emily is Professor
Trelawney... LOL​​​

October 2015

​​"Eyes with No Soul"

​is published by
Trient Press.

​It is a short story (young adult)

BLURB:
Laurie is a high school student who has been blessed with a touch of precognition. When she bumps into a stranger at the mall, her psychic door is thrown wide open, unlocking it for eternity! The action triggers a bloody murder scene to explode in her mind, numbing her ability to think… Unfortunately for Laurie, the stranger notices her peculiar reaction and begins stalking her…she's his perfect victim. With no "proof" for the police, Laurie and her friends must try to survive. In a race of life and death, there can only be one winner!
Introduction to my family:

Sheri (me) Hannah Sidney Emily Mikaela​
WHY OWN A DOG?
​
There's a danger you know,
You can't own just one, for the craving will grow.
There's no doubt they're addictive, wherein lies the danger.
While living with lots, you'll grow poorer and stranger.

One dog is no trouble, and two are so funny.
The third one is easy, the fourth one's a honey.
The fifth one's delightful, the sixth one's a breeze,
You find you can live with a houseful of ease.

So how 'bout another? Would you really dare?
They're really quite easy but, oh, Lord the hair!
With dogs on the sofa and dogs on the bed,
And crates in the kitchen, it's no bother, you've said.

They're really no trouble, their manners are great.
What's one more dog and just one more crate?
The sofa is hairy, the windows are crusty,
The floor is all footprints, the furniture dusty.

The housekeeping suffers, but what do you care?
Who minds a few noseprints and a little more hair?
So let's keep a puppy, you can always find room,
And a little more time for the dust cloth and broom.

There's hardly a limit to the dogs you can add,
The thought of a cutback sure makes you sad.
Each one is so special, so useful, so funny.
The vet and food bills grows larger, you owe BIG money.

Your folks never visit, few friends come to stay,
Except other "dog folks" who live the same way.
Your lawn has now died, and your shrubs are dead too,
But your weekends are busy, you're off with your crew.

There's dog food and vitamins, training and shots.
And entries and travel and motels which cost lots.
Is it worth it you wonder? Are you caught in a trap?
Then that favorite one comes and climbs in your lap.

His look says you're special and you know that you will
Keep all of the critters in spite of the bill.
Some just for showing and some just to breed.
And some just for loving, they all fill a need.

God, winter's a hassle, the dogs hate it too.
But they must have their walks though they're numb and your blue.
Late evening is awful, you scream and you shout
At the dogs on the sofa who refuse to go out.

The dogs and the dog shows, the travel, the thrills,
The work and the worry, the pressure, the bills.
The whole thing seems worth it, the dogs are your life.
They're charming and funny and offset the strife.

Your life-style has changed. Things won't be the same.
Yes, those dogs are addictive and so is the dog game.
​
--Author - unknown

I LOVE Harry Potter!​